Poster Printing - App for iPhone and iPad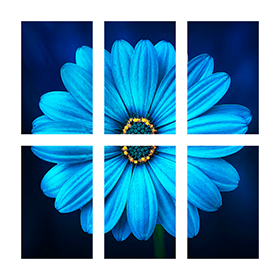 With this app, an image can be printed as a large poster. The image is divided into several pages for this purpose.
After printing, the white border must be cut off in order to assemble the individual pages into a poster. A thin border line is printed to help with the cutting.
The pages are numbered barely visible at the bottom left to avoid confusion when putting together the poster. Printing of page numbers can be deactivated in the settings.
The image is automatically rotated to better fit the paper size to reduce the number of pages needed.
Screenshots